Chile Relleno Casserole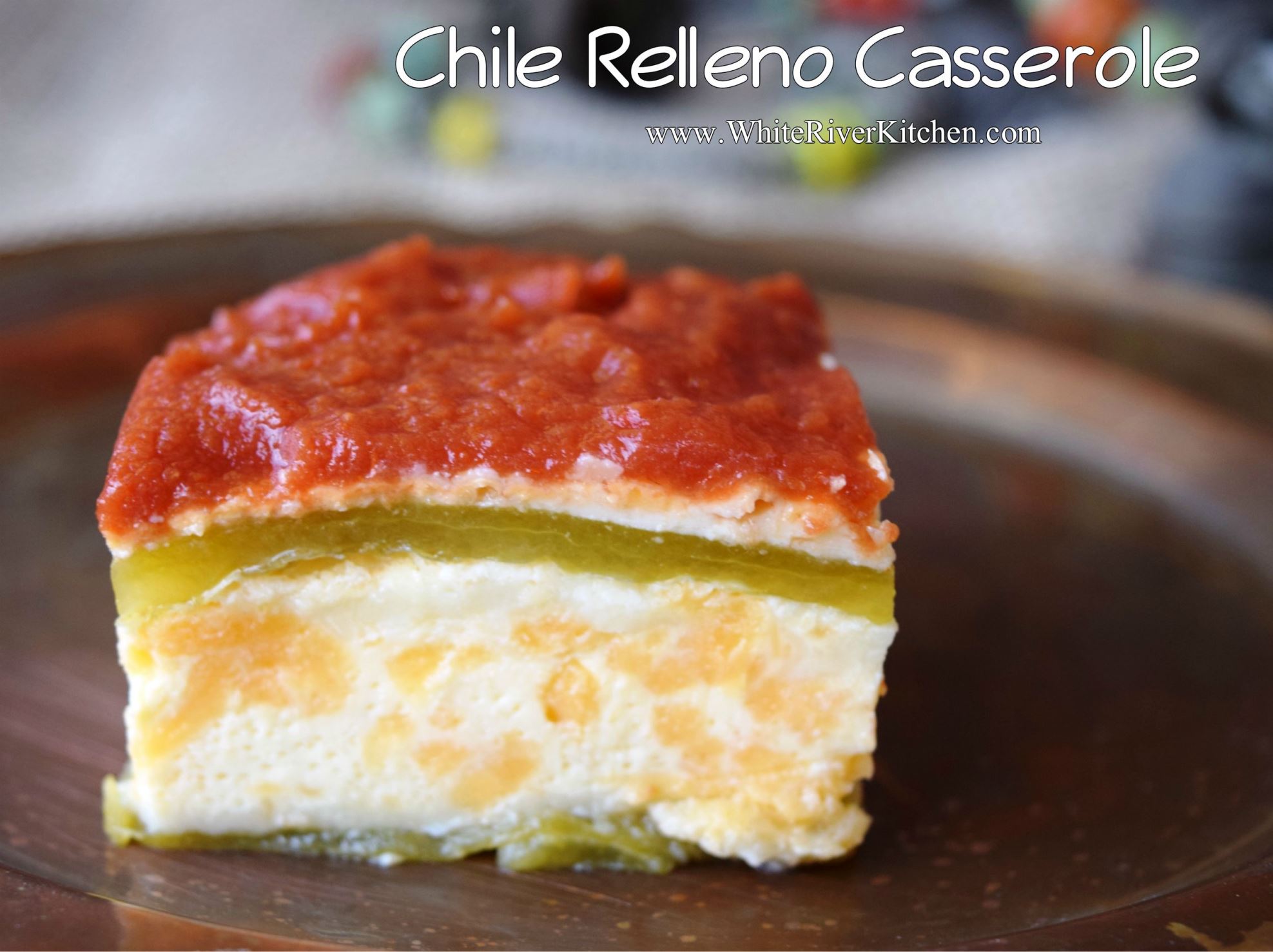 3 7 oz. cans whole green chiles, cut in half lengthwise and remove any seeds
1 lb. cheddar cheese, grated
½ lb. Monterey Jack cheese, grated
4 eggs
1 12 oz. can evaporated milk
2 tbsp. flour
½ tsp. salt
1 15 oz. can tomato sauce
Preheat oven to 375
Mix together eggs, evaporated milk, flour and salt.
Lay half of the chiles in a single layer on the bottom of a 9" x 13" baking dish.
Top the chiles with ½ of the grated cheese.
Repeat with another layer of chiles and cheese.
Pour egg mixture over chiles.
Bake for 35 minutes.
Remove from oven. Top with tomato sauce and return casserole to oven to bake for another 5 minutes.
Cut into squares and serve.