Ropa Vieja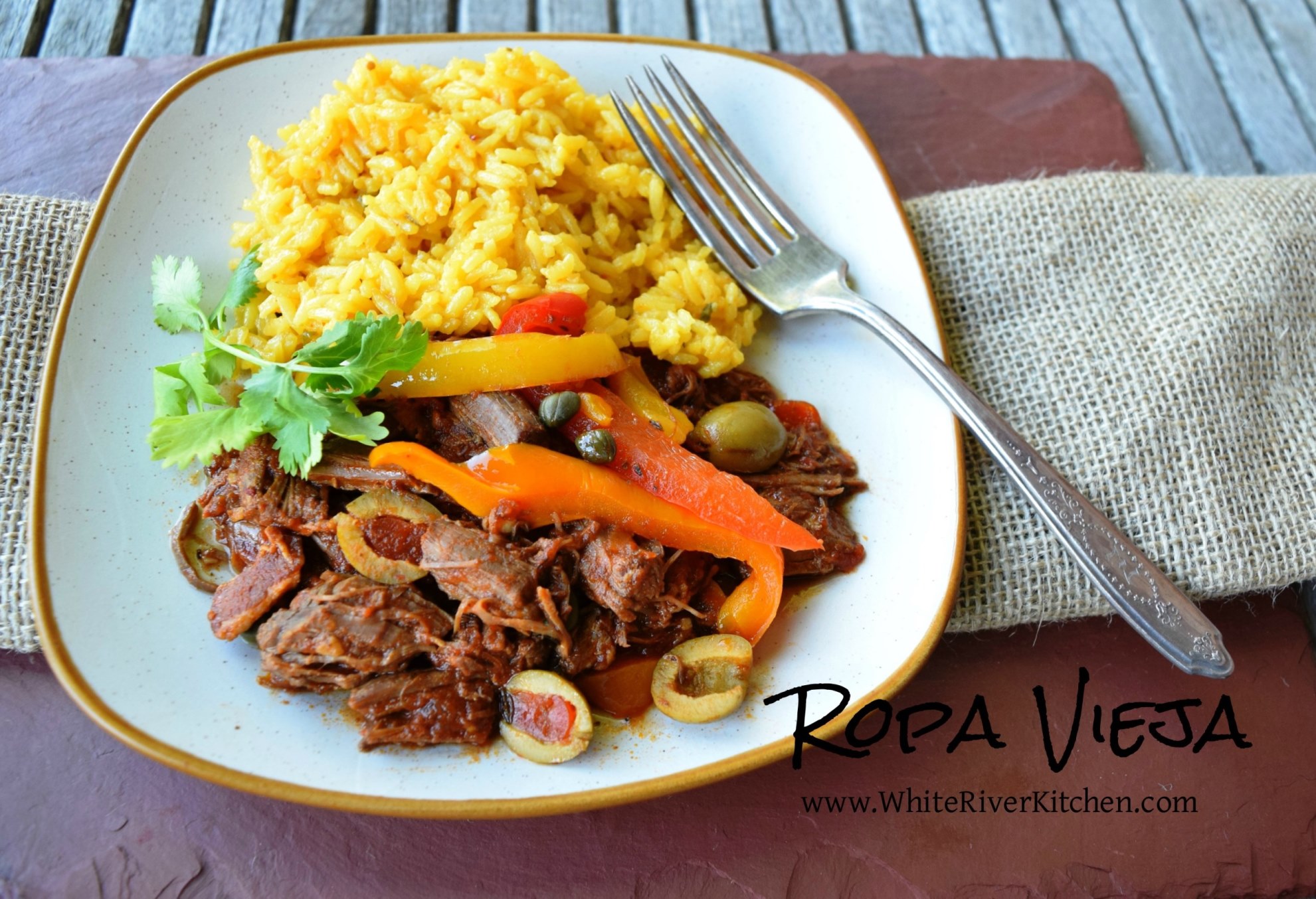 6 oz bacon
2 lb flank steak, cut into 1½" strips
Kosher salt and ground black pepper, to taste
1 medium yellow onion, thinly sliced
6 oz tomato paste
1 tbsp. cumin
1 tbsp. dried thyme
1 tbsp. dried oregano
1 tbsp. minced garlic
1 bay leaf
½ cup dry white wine
1 cup beef broth
1 16 oz. can crushed tomatoes
1 red bell pepper, thinly sliced
1 yellow or green bell pepper, thinly sliced
1 cup halved, pimiento stuffed green olives
¼ cup capers, drained and rinsed
1 tbsp. white vinegar
¼ cup roughly chopped cilantro
Render bacon in a 6-qt. Dutch oven over medium-high heat. Transfer to a plate, leaving fat in pot.
Season steak with salt and pepper. Working in batches, cook steak until browned on both sides, about 3 minutes per side; transfer to plate.
Add onion to pot; cook until soft, about 4 minutes. Add tomato paste, cumin, thyme, oregano, garlic and bay leaf; stir and cook until lightly caramelized, about 3 minutes. Add wine; cook, scraping bottom of pot, for 1 minute.
Return bacon and steak to pot with broth, and tomatoes. Reduce to medium-low; cook, covered, until steak is very tender, about 3 hours.
Remove steak, and shred; return meat to pot with peppers, olives, capers and vinegar. Cook until sauce is slightly thickened, about 30 minutes.
Serve with Spanish yellow rice and top with cilantro.