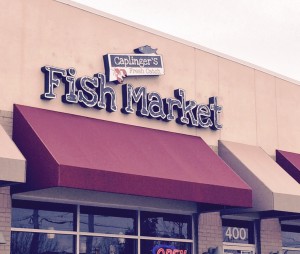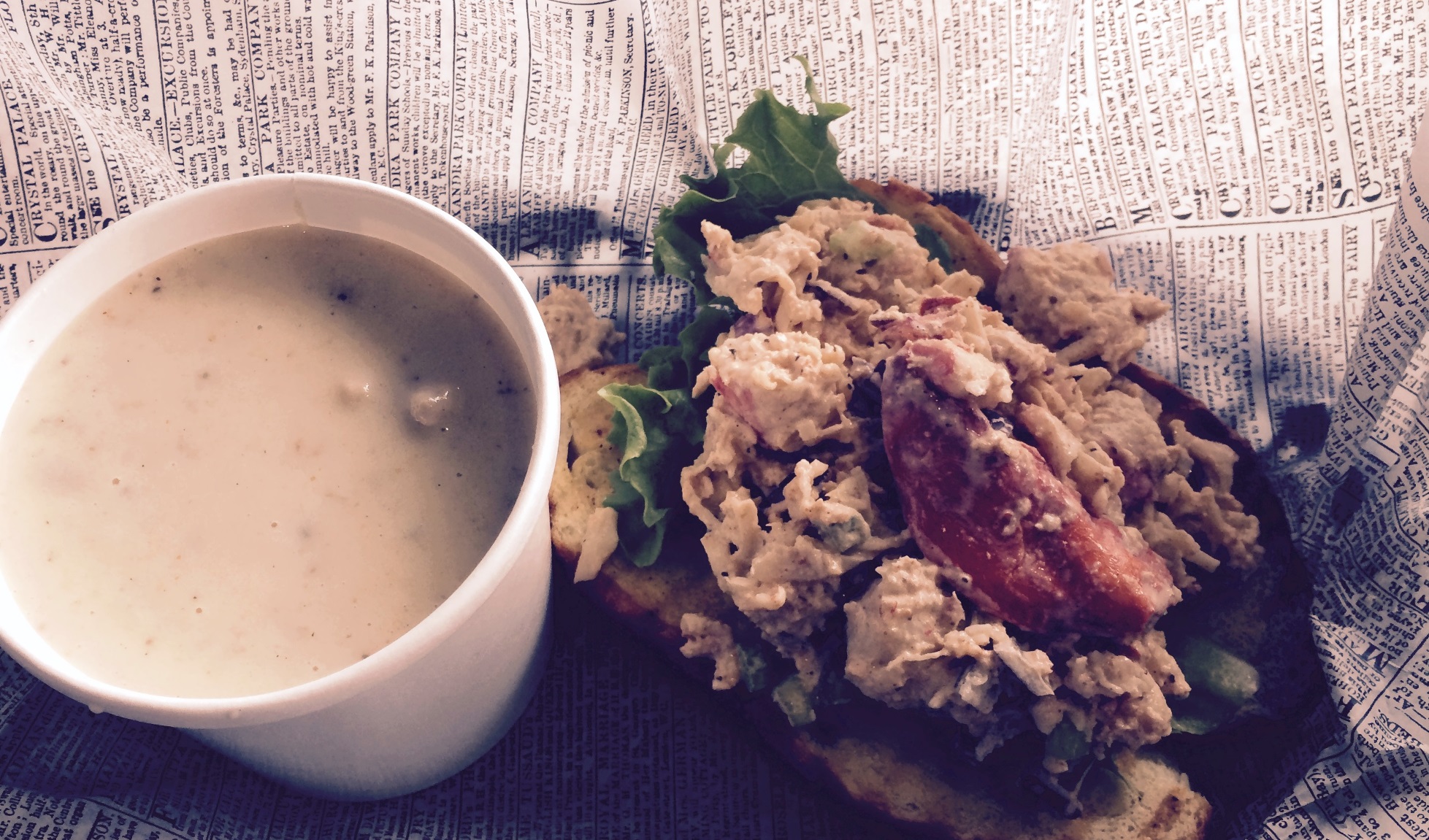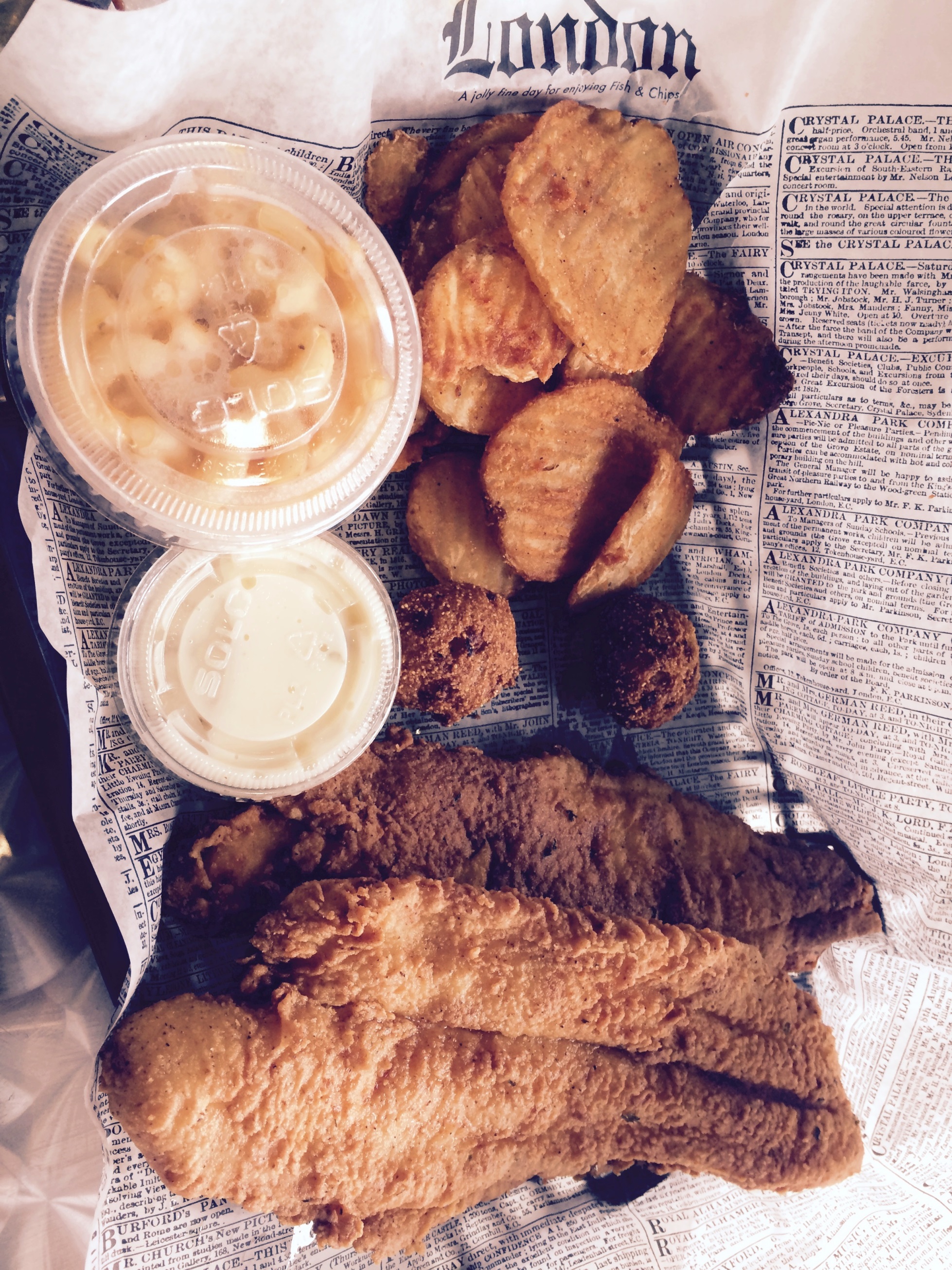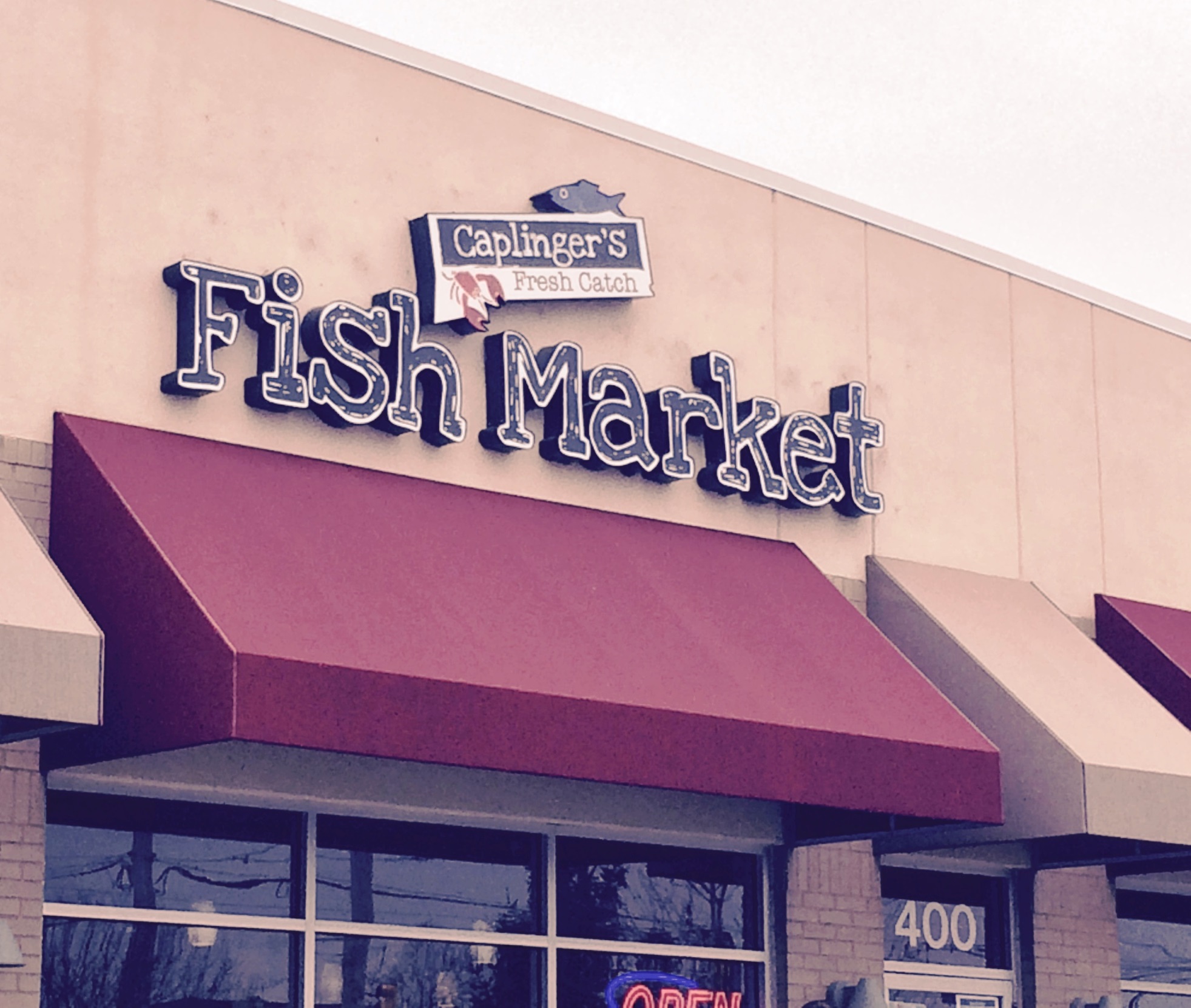 I'm glad I finally went to Caplinger's Fresh Catch Fish Market today for lunch.  Several of my friends have recommended it to me and this morning I saw a review on the news.  Caplinger's sells the largest selection and the freshest seafood around.  They also serve some superb food.  It's located in a small strip mall at 75th and Shadeland.
I ordered the "lobsta" roll and clam "chowda".  My husband ordered the Caplinger's special.   Our daughter not willing to try seafood went next door to Quizno's.  After waiting in line for several minutes to order, we were given a number.  I knew it would be crowded because the place was just reviewed on the news.  It took about 15 minutes after ordering to receive the food which I didn't think was too bad.
The lobsta roll features succulent chunks of lobster claw, knuckle and tail meat which is tossed with diced celery for crunch and just enough mayo to coat.  The mixture is generously spooned into a toasted, buttered, torpedo-shaped, split-top roll.  The rolls are made fresh locally at "Just Roll with It", a bakery in Irvington.
The clam "chowda" contained huge clams, bite sized pieces of potatoes, celery, in a well –seasoned, medium consistency, creamy base.  With my first spoonful, I scooped a clam that overfilled my spoon.  I thought I was just lucky and got a clam the cooks didn't dice.  It wasn't luck, it was the norm.  The base was perfect.  Not the thick, pasty consistency in which your spoon will stand straight up in that I've had at other restaurants.  No bells or whistles, no unnecessary additions, just a darn good comforting bowl of traditional clam chowder aka "chowda".
The Caplinger's special is a deep fried basa fish filet.   Basa is a type of catfish.  It was mild tasting with a firm, flaky texture.  Although it was deep fried, the crunchy coating was not greasy.  My husband said it was one of the best examples of fried fish he has ever eaten.  Even our daughter sampled the Caplinger's special and enjoyed it.   She said she should have ordered food at Caplinger's and not Quizno's.  The special was served with hush puppies and macaroni and cheese.  I didn't try the mac & cheese, my daughter ate it all.
We're going back.  Next time I want to try the raw oysters and either the fried oysters or the oyster po boy and a few of the sides.