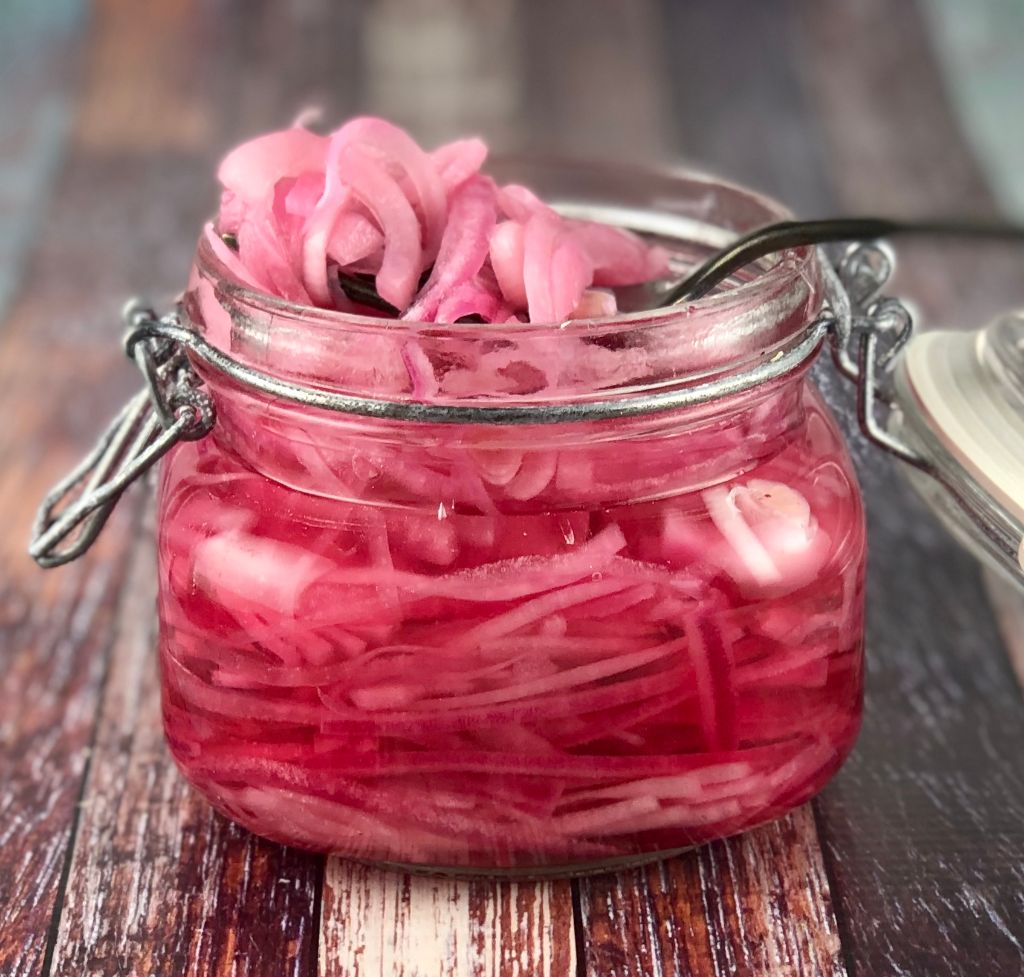 Quick pickled red onions are tangy, crisp tender, delicious and quick to prepare.   I use them in place of regular red onions in my Greek salad and piled on chicken shawarma (recipes coming soon).  Also top them on tacos and pile them on sandwiches and burgers.  They will last for several weeks in the refrigerator. For added flavor, toss in a sprig of rosemary, a few garlic cloves, red pepper flakes or peppercorns.
Quick Pickled Red Onions
Quick to make and such a versatile condiment. Use in tacos, topped on salads or piled on sandwiches. These will keep in the refrigerator for a several weeks.
Ingredients
1 large red onion, peeled and thinly sliced
1¼ cup white wine vinegar
1 Tablespoon sugar
1 teaspoon salt
Instructions
Stuff the onions in a pint sized glass jar
In a small sauce pan over medium heat, combine the vinegar, sugar and salt until the sugar and the salt dissolve and the vinegar is simmering.
Pour the vinegar mixture over the onions until the jar is full.
Let mixture come to room temperature before refrigerating.